Treat yourself or someone you love to a gift like no other!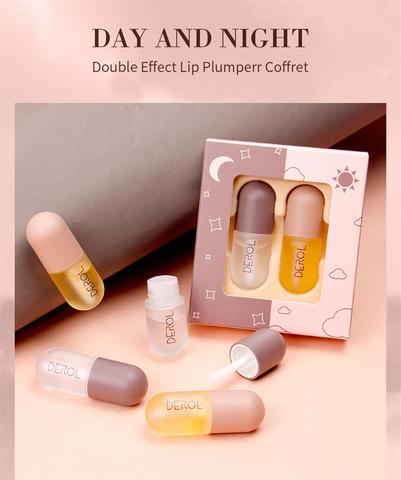 Day and Night Combination – This plumper lip can effectively and safely plump your lips without surgery. You can show off plump lips with the shine of this natural formula.
, shiny and bright – keep lips hydrated and beautiful. Your lips look as charming as the bright, cold and fresh bright colors just kissed by the sun.
All-day lip balm can not only give you charming lips, but also protect your delicate lips all day. Do not expose your lips to dry and dirty air, especially during cold winters.
Safety and beauty – Our lip oil is made with natural formula, which contains effective moisturizing ingredients, long-lasting moisture and water lock, it absorbs the moisture in the environment and makes your lips plump and reduces your lip lines.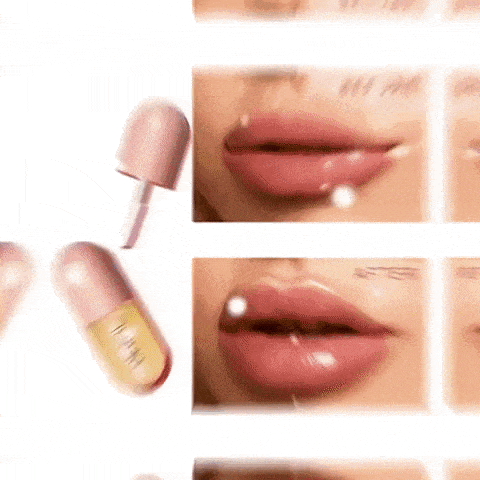 ✅ 24 Hours care / Double Effect –
Use the one with mint at night
as a sleeping lip mask and it will makes your lips smoother and softer.
✅
The one with ginger is for the day,
simply put it on just as you do normal lip gloss, and it will plump your lips instantly.
✅
Moisturized Treatment –
Keep your lips hydrated and bright. Our lip enhancer also hydrates, moisturizes, and eliminates lip wrinkles.
✅ Your lips will look like they have just been sun-kissed, chilled and refreshed with a vivid color, so glamorous.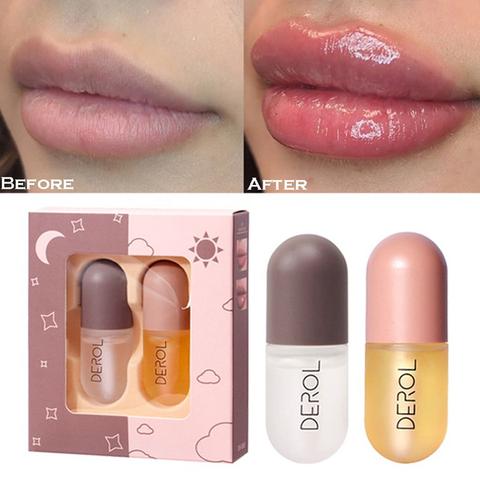 Description
✔️Keep for more than 6 hours
✔️Clear luster, reflective luster and extremely high moisture content.
✔️Moisturizes chapped lips with fine lines, improves lip peeling and dryness problems
Instructions
Before coloring, use it as a base makeup, color, soften and increase the lip color, or use it on lipstick to make it shiny and plump. For severe lip care, it can be used alone, before makeup or overnight.
Specifications
✔️Ingredients: polyisobutylene, isooctyl palmitate (2EHP), white mineral oil, vitamin E, ginger essential oil, mineral oil, squalane, octyldodecanol, hydrogenated polyisobutylene, diisostearyl malate, Isooctyl palmitate, tocopherol (vitamin E), beeswax, peppermint oil, ginger root oil, etc.
✔️Net content: Single 5.5ml
✔️Shelf life: 3 years
✔️Package Included: 2 x Liquid Lip Oil






NOTE
It increases the volume of the lips and outlines the lips, making the lips visually plump, thick and smooth.
It increases lip elasticity, activates cell regeneration, diminishes fine lines, drys and repairs, leaving lips fuller.
It has a good moisturizing effect, improving the dryness of the lips and making the lips softer.
It effectively brightens skin tone, improves dull lips and makes lips more shiny.
This product is made with healthy ingredients and safe to use.