🎁 Christmas Decorations: Red Christmas bag, Santa pants Gift Bags, christmas gift card holder, reusable christmas gift bags, christmas decorations clearance, you can hold chocolates, sweets or other foods, putting on your home, table, or under the Christmas tree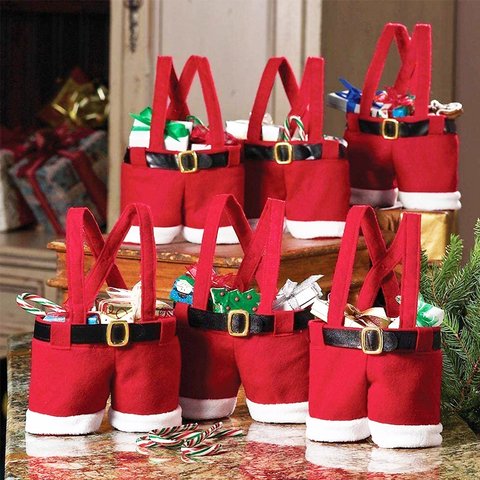 🎁 Christmas Gifts Bag: Holding chocolates, sweets or other small gifts for friends, lovers, children, neighbors, family, must be loved by each other
🎁 Suit for Holiday Party: Ideal for Christmas gift, fun Christmas decorations, perfect for holiday party, no matter you are hosting or attending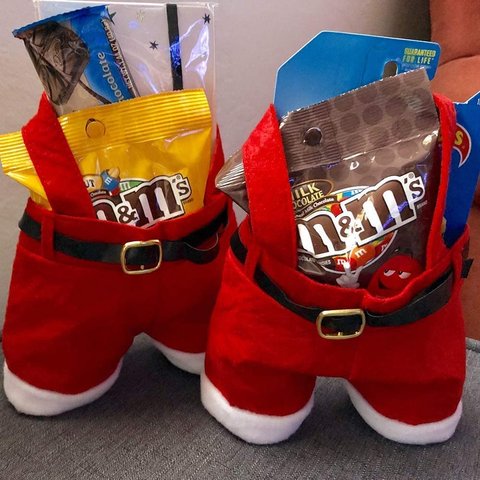 🎁 Cute Candy Bag with Love : Red Christmas gift bag, New Santa's Pants Gift Treat Present Candy Bag is full of your love. Making Your Kids / Family have a Wonderful Christmas! HAVE IT NOW!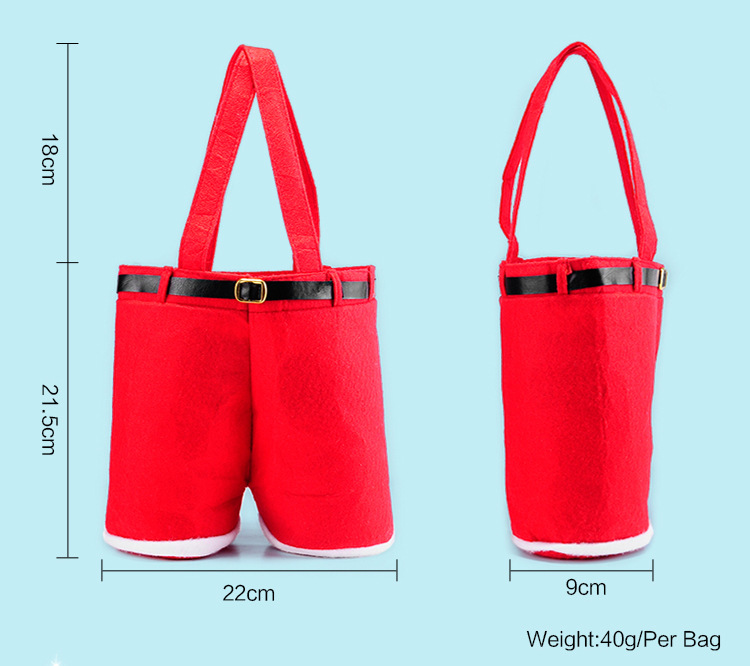 🎁 Material: Lint, 6 PCS Small Candy Bag , Christmas baskets for gifts, Size: 5.1 x 3.9x 3 inch, for chocolates, sweets or other candys (Not for wine bottle) Pls pay attention to the size.
Due to the impact of the COVID-19, the delivery time may be delayed. If you have any questions or concerns, please contact our customer service.