This microphone robot is made by hand, all very unique and unique.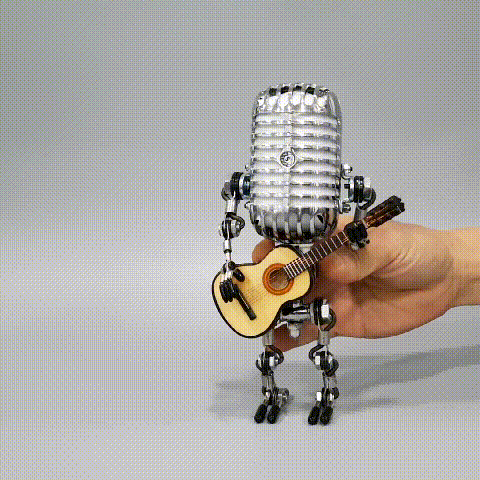 The microphone robot can also be used as a desk lamp, placed on a desk or at home, and is also a good decoration.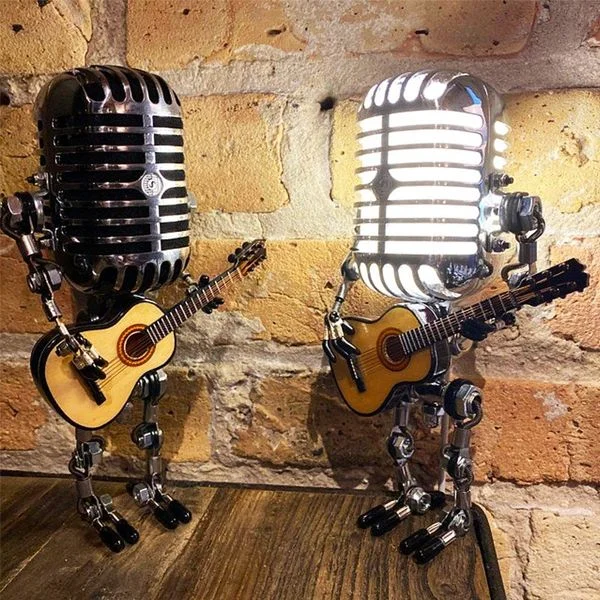 This microphone robot can also be equipped with energy-saving LED bulbs. The bulb life is 25,000 hours, so it can be used for a long time.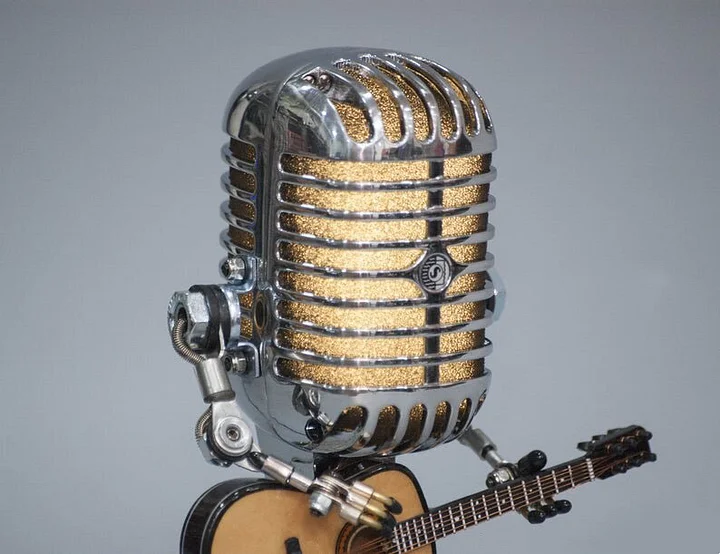 The microphone robot is made of metal, and the dimensions are height: 8.5 inches, width: 4 inches, and depth: 3 inches.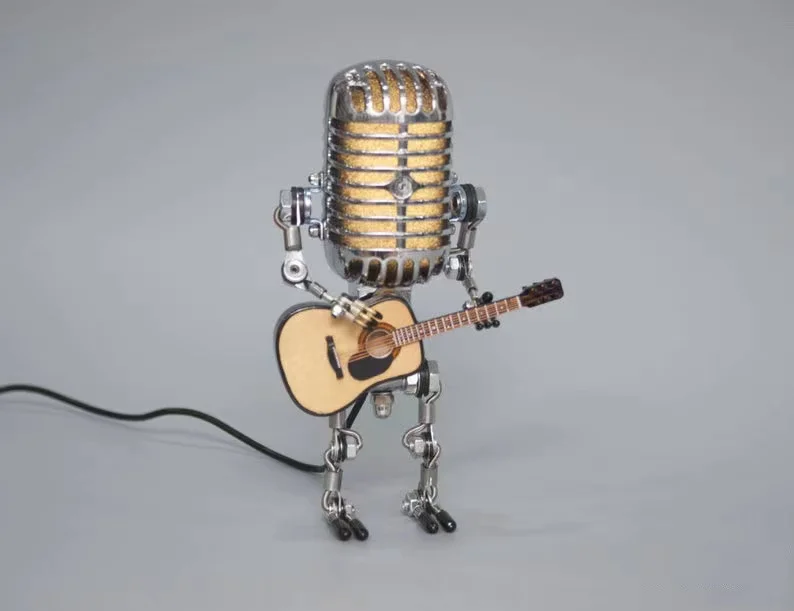 It will be a long-term favorite, because the main material is mainly metal, and over time, components with brass materials will create an ancient atmosphere.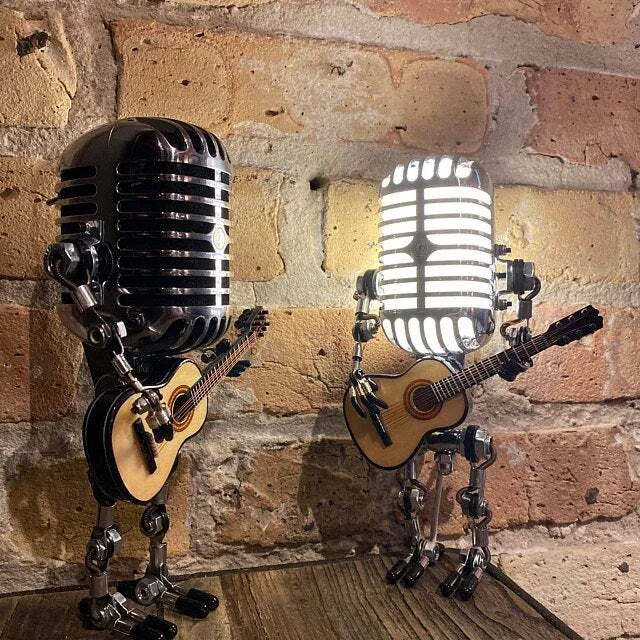 The joints of this machine can be controlled slightly freely, so you can easily adjust the angle of the light and create different poses.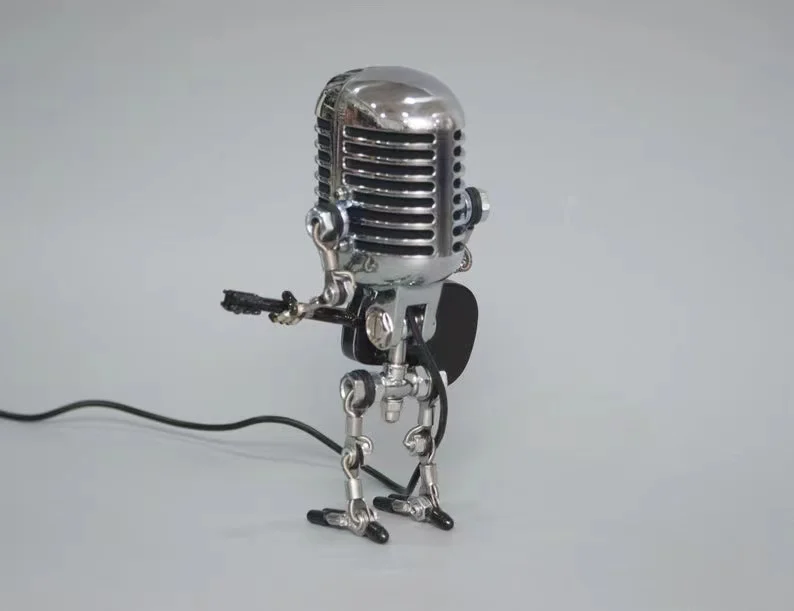 The microphone robot is not only an interior decoration for lighting, but also an ornament for viewing. The power cord is black.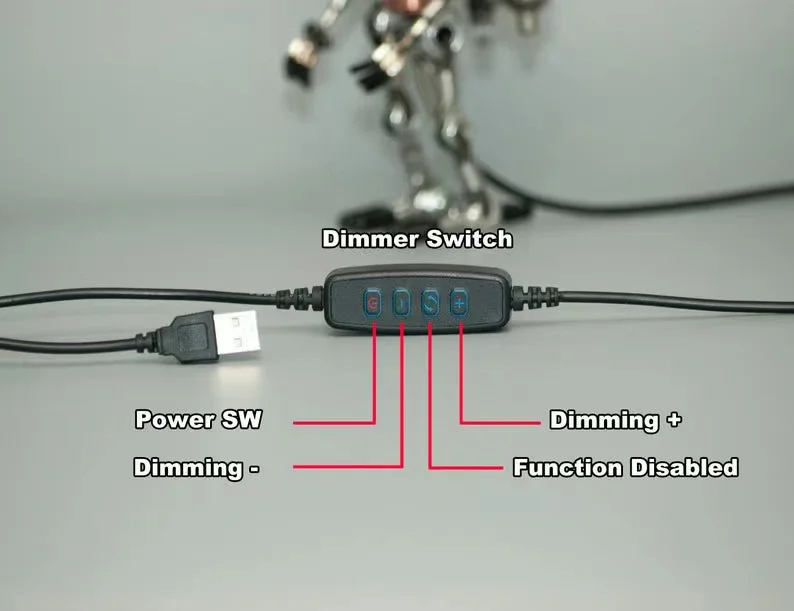 💜 Completely unique gift, no other gift can compare!
SPECIFICATIONS
• Color:Silver
• Weight:450g
• Material:Aluminum, stainless steel, iron
• Size
Height: 8.5 inches
Width: 4 inches
Depth: 3 inches

PRODUCT INCLUDED
• 1 * Microphone robot

• 1 * Packing box

Please Note
The products are all handmade, if there is a size difference, please refer to the actual picture received, please understand, thank you~