Have an Endless Fun with this Unicorn Transforming Action Car!
Surprise your kids with a unique toy car that will open a lot of ways to play and enjoy thus, preventing toy boredom after several days. Your kids can share this toy with their friends as they come in a set. Thanks to this toy, your kids will be entertained for a longer span, meaning you will not have to buy them a new one.
This Unicorn Car is perfect for preschooler kids since they are made with both modern and traditional toy approaches. They work when you push the rear car to the front, allowing them to merge into a unicorn, dragon, horse, leopard, tiger, or scorpion. It also allows kids to nurture their hand and mind coordination and problem thinking skills by assembling the transformed animals into cars.
Kids nowadays tend to get bored quickly. Although gadgets can entertain them well, frequent use is not a healthy go-to activity when kids get bored. Toys like Unicorn Transforming Car saves the day and provides an entertaining yet skill-nurturing activity. 
KEY BENEFITS:
✔️ Unique Design
Unicorn Transforming Car toy set will definitely bring your child much fun and excitement. The aerodynamic design serves to entertain and educate young learners on how these toys work.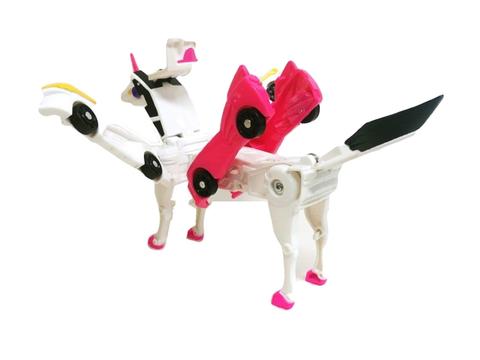 ✔️ Skills Development
The assembly and design of these car/animal toys make children improve their hands-on ability and problem-solving skills. After transformation, your kids can disassemble the parts and turn them into a toy car, making them creative thinkers in the future.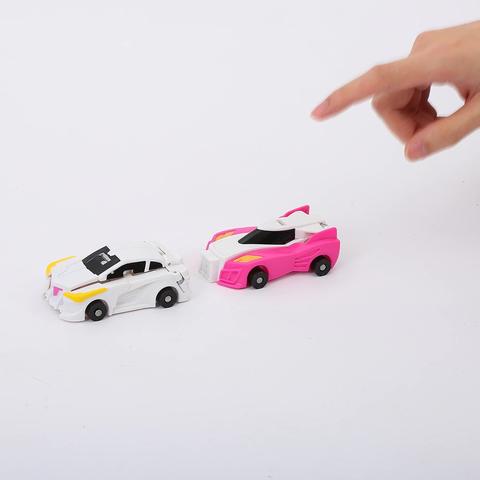 ✔️ High-Quality Materials
These toys are made from high-quality materials only. They are sturdy, non-toxic, collision-resistant, and eco-friendly at the same time. These deformable cars are tested thoroughly, making the edges, sizes, and durability safe for your children.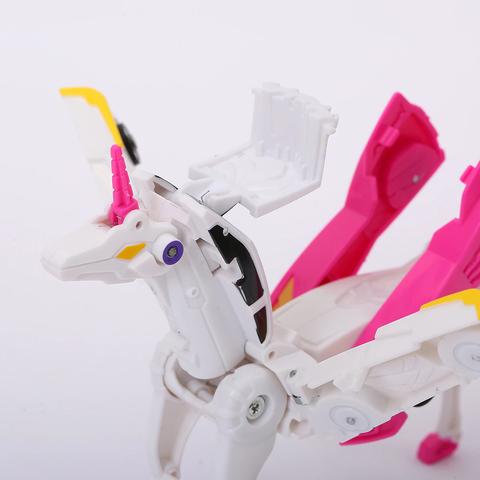 ✔️ Exciting Gift
It is an exciting gift for children. They make a perfect gift idea for all occasions – birthdays, Christmas, graduation, thanksgiving, and other holidays.
SPECIFICATIONS:
Material: Non Toxic ABS Plastic Material
Product Weight: 240g
Package Dimension: 8.86 x 2.36 x 5.98 in
Suitable Age: 3 years and above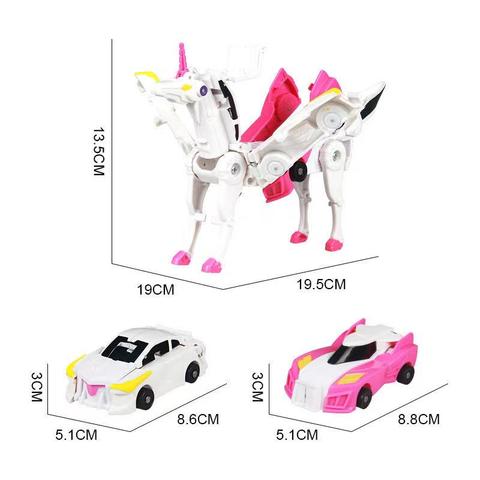 PRODUCT INCLUDES:
1 x Unicorn Transforming Action Car